PROTECT YOUR HEARING WITHOUT MISSING A BEAT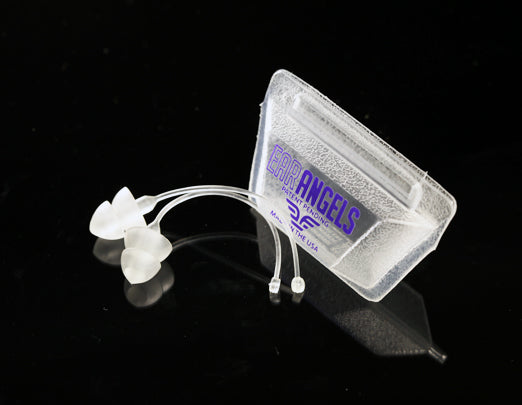 EarAngels Ear Plugs - 4 PAIRS
Regular price
Sale price
$24.99 USD
Unit price
per
Sale
Sold out
EarAngels protect your hearing at a concert and protect your sanity in loud places like airplanes, subways and buses. Allow you to still hear and interact with your environment but at a lower volume so you can relax and read or study. They come in a 4-pack so you can share with your friends (if they're lucky!).
Share
View full details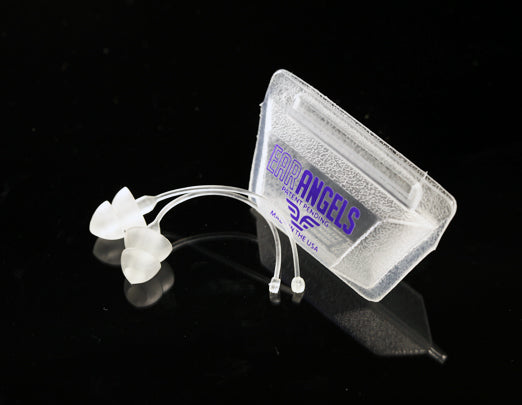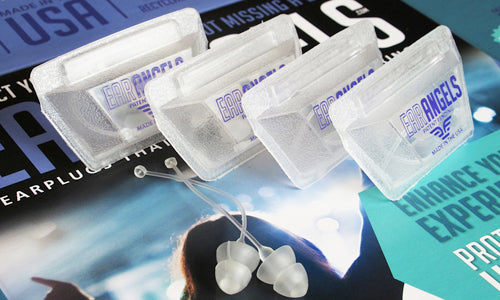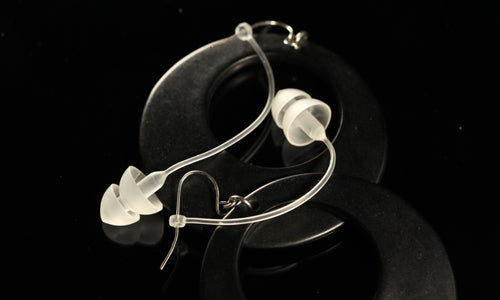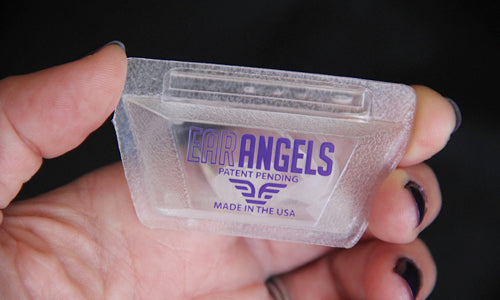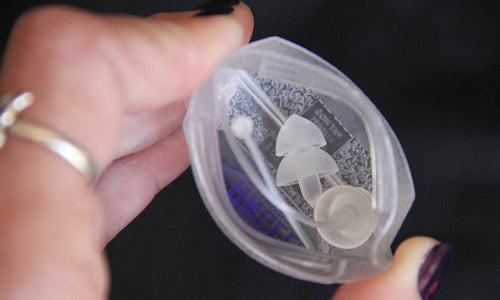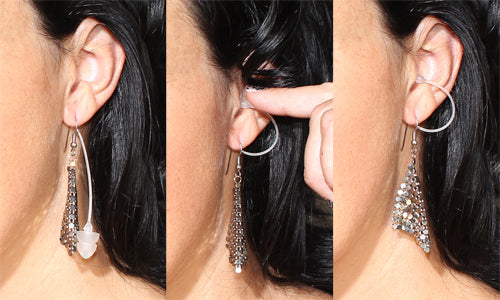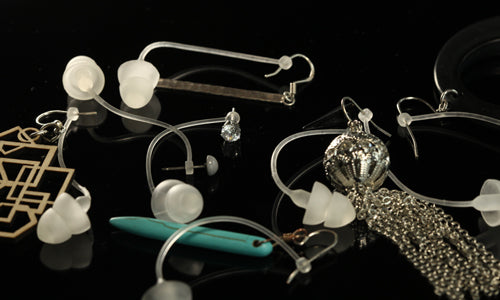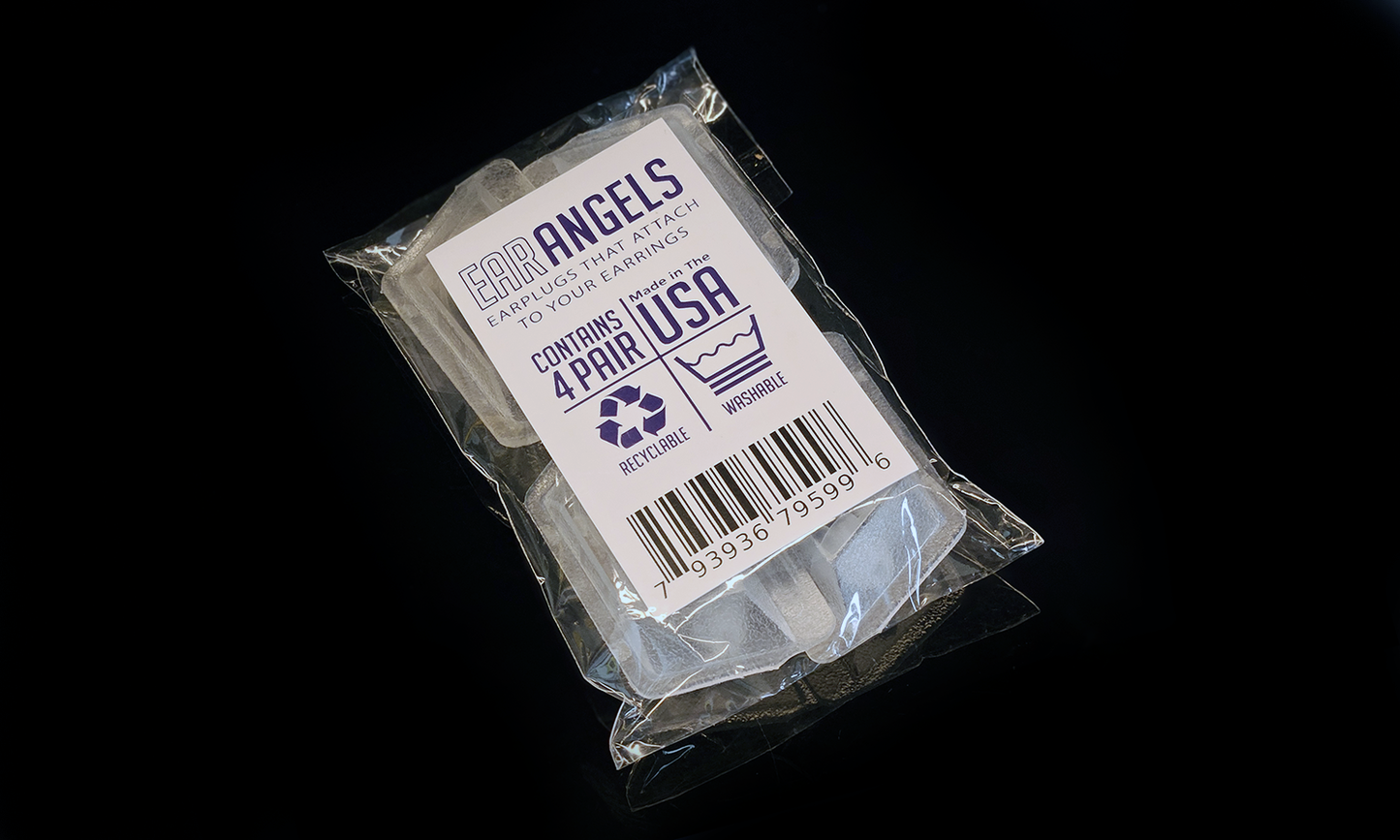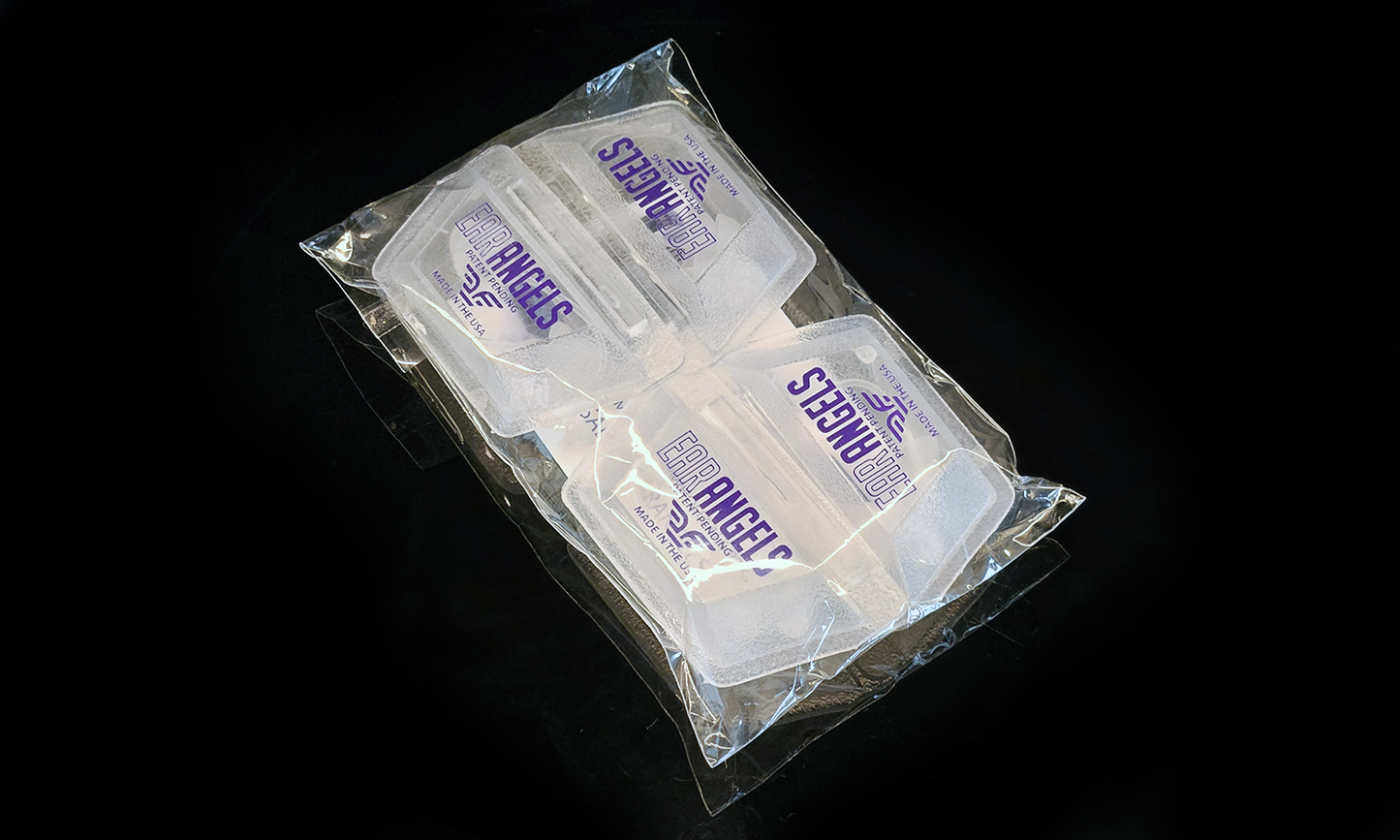 COMFORTABLE

Soft, smooth, and small; perfect for your ears! Easy to push into your ears and comfortable to wear all day (or even at those all-weekend festivals!).

CONVENIENT

We searched high and low to find the perfect place to store your EarAngels. You will love this little squeeze pouch: it keeps your EarAngels handy and because it seals, it keeps them clean too.

HI-FIDELITY

Don't settle for muddled music! EarAngels drop decibels without dropping clarity. Testing shows that you can hear vocals better while using EarAngels.

MADE IN THE USA

We use local companies for product and packaging. Proud to say that these little guys are 100% made in the USA.

CLEAR

You know you are a smarty-pants for protecting your hearing, but no one likes a know-it-all. EarAngels are small, clear, and hard to see!

WASHABLE

Used earplugs are gross! Luckily, EarAngels are washable with a little handsoap and some warm water. Re-use them again and again.
REAL REVIEWS FROM MUSIC FANS
Great for a loud concert

"These worked well! Attached to my earrings, fit comfortably, and didn't extend too far into the ear. I could still hear everything but it was much more comfortable. Wasn't muffled either."

– Conner B.

Hi-Fidelity

"Honestly was dubious when I bought these. could they reduce noise without muffling sound??? Turns out the answer is yes! Wore these to a Twentyone pilots concert and they performed super well. Took the noise level from "unbearably loud" to "comfortable" and I did not notice much loss in overall sound quality.."

– DerpyArtist

A must for concert-goers

"These things are amazing. They block out enough sound to be right next to speakers in front of the stage but still leaves enough sound to enjoy and feel the music. Highly recommended. These are some of the most comfortable earplugs I have worn and I always get positive comments about them when I'm at concerts. Easy to put in and out between intermissions, and you don't even have to worry about losing them!"

– Christa
LARGER QUANTITIES AVAILABLE
You can purchase a box of EarAngels with 50 or 100 pairs below. OR It's easy to purchase directly from us for deep discounts on orders of 50 or more. We even offer co-branding for free on orders of 100 pairs or more.
We are a small company and we are happy to work directly with you. Email us below and let us know what you need.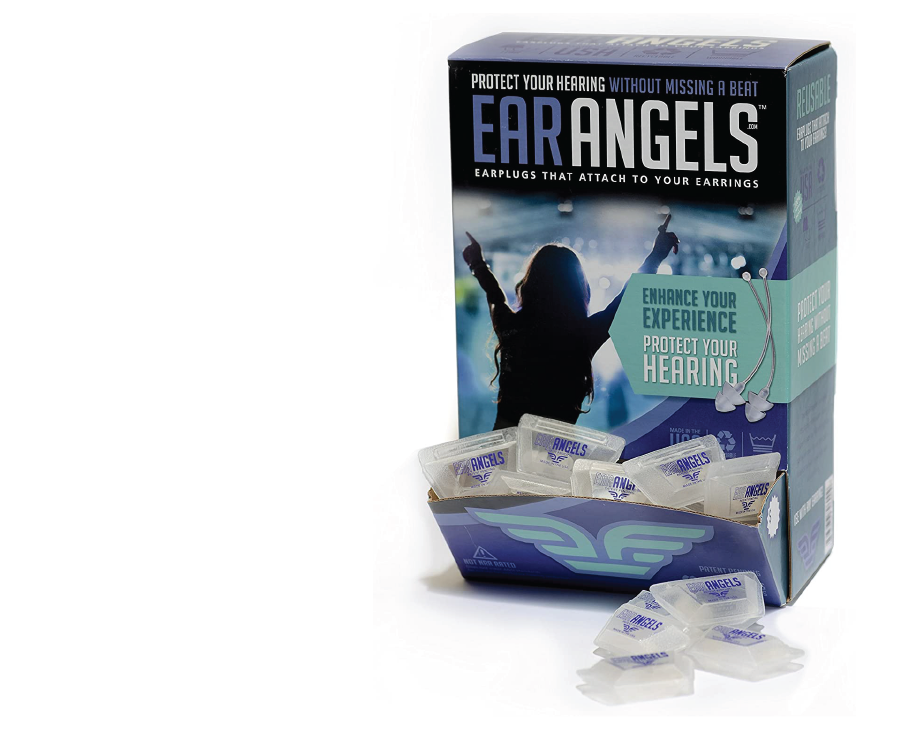 EarAngels Ear Plugs - Point of Purchase Box
Regular price
$175.00 USD
Regular price
Sale price
$175.00 USD
Unit price
per
Sale
Sold out
Share
View full details